Welcome to BITS Pilani - Admissions
The Birla Institute of Technology and Science (BITS) Pilani, recognized as an "Institution of Eminence" by Ministry of Education, Government of India, is India's leading Institute of Higher Education and a deemed to be university, with an illustrious legacy, modern campuses and eminent alumni in leadership positions across the world. The Institute's commitment to excellence, adherence to merit, transparency, innovation, and enterprise have characterized its steady march to eminence. It is the only Private University which DST, Government of India has identified to establish a Technology Innovation Hub under the Bio-CPS vertical with a grant of Rs 125 Crore.
Keep up with the important updates
Technical Institute in non-Govt. category by India Today
in Pharmacy Category by the QS India Ranking
Compliting in the service of nation
University Graduate QS India Employability Ranking 2022 by
startups 14 Unicorn & 01 Decacorn
Engaged to create vibrant Entrepreneurship & Innovation eco-system
BITS has held its own over decades becoming a globally-recognised centre of knowledge, academic and research excellence because of the inherent culture and values that are instilled into each person.
Practice School
Dual-course Learning Program
Incubation Technology Driven Research
A Thriving Start-up Ecosystem
Result?
BITSians are known for their independent thinking and ability to create value. This is evident in the large number of BITSians who are CxOs and in positions of leadership in Fortune 100 and 500 companies. Additionally, an increasing number of BITSians are starting and funding their own companies while still pursuing their degrees and qualifications. This shows that at BITS, we not only produce well-educated employees but also foster a culture of entrepreneurship and innovation.
BITS provides a learning experience that goes beyond a traditional curriculum. The institute offers real-world experience and support for aspiring entrepreneurs and treats its students as future job creators. Regardless of which campus you choose, you can expect a well-rounded education that will prepare you for success.
Integrated First Degree (BE/B Pharm/MSc) Programs
Offered at the first tier, these degrees have nomenclature like B.E., B.Pharm., M.M.S (Master of Management Studies), M.Sc., and M.Sc. (.). These are level wise equivalent degrees. They are considered to be integrated degrees for two reasons: (i) the degree program includes several cross disciplinary common courses such as basic math and science and, (ii) no intermediate degree, like, B.Sc., B.Sc. (Hons.), B.A., B.A. (Hons), etc. is awarded. These degrees are modular in structure and academic requirements are spelt out in terms of the number of courses studied rather than the number of years. All our programmes are designed in a way to facilitate completion within eight semesters. Our flexible academic policy gives students the option to complete their degree both at a faster pace (finishing it earlier than 8 semesters) as well as at a slower pace to finish it in later than 8 semesters.
Higher Degree Program (M.E/M.Pharm)
Birla Institute of Technology & Science (BITS) Pilani is a Deemed to be University offering UG, PG, and PhD programmes to more than 17,000 students across its campuses in Pilani, Goa, Hyderabad and Dubai. The University has been recognized as an "Institute of Eminence" by the Ministry of Education, Govt. of India. In the NIRF 2021 rankings, BITS Pilani has been ranked 3rd in Pharmacy, 17th in the University category and 26th in Engineering. In QS Asia University Rankings 2021, BITS has been ranked 194th, the only private institute from India in Asia's Top 200, and at 18 in India. Further, BITS Pilani has been ranked among the top 300 in QS World University Graduate Employability Rankings 2022 and within the top 8 in India. BITS Pilani invites applications for admission to its 4 Semester, on-campus M.E. programmes (in Biotechnology, Chemical Engg., Civil Engg., Communication Engg., Computer Science, Design Engg., Embedded Systems, Manufacturing Systems, Mechanical Engg., Microelectronics, Software Systems and Sanitation Science, Technology and Management). Applications are also invited for admission to the 4 Semester M.Pharm programs for the year 2022 – 2023.
BITS Pilani has been ranked among the top 300 in QS World University Graduate Employability Rankings 2022 and within the top 8 in India. In the NIRF 2022 rankings, BITS Pilani has been ranked 5th in Pharmacy and 18th in the University category. In QS Asia University Rankings 2022, BITS Pilani has been ranked 194th, the only private institute from India in the Asia Top 200, and at 18 in India. The Institute has secured over Rs 375 crore as an external research grant in the last 5 years. State-of-the-art facilities have been developed to support cutting-edge research, led by students and about 925 faculty members. Scopus h-index of 140, about 20,905 publications with over 20,5012 citations as per Scopus Database. 40 patents were filed and 11 patents were granted in 2021.
MBA in Business Analytics
MBA in Business Analytics is a two-year full-time residential programme aimed at creating business analytics professionals employable by leading Indian and foreign firms. The programme integrates technology with statistical and quantitative modelling techniques to provide students with the foundation needed for data-driven decision-making, as well as for graduate study in the field of Business Analytics. The focus of this programme is on the application of analytics and Technology in all the functional areas of management, including but not limited to, marketing, finance, operations, human resources, entrepreneurship, etc. The curriculum balances a depth of analytical training with a breadth of business knowledge. This programme is designed for those who have an analytical mindset, and are interested in tackling challenging business problems.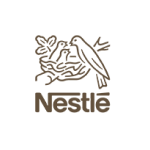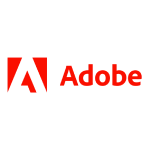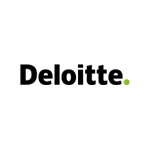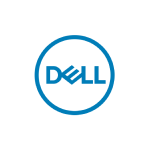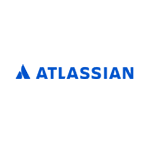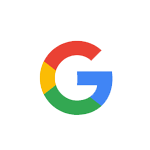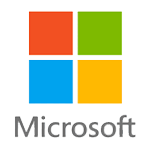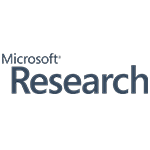 News
For Further Information Contact
Admissions Office

Birla Institute of Technology & Science,
Pilani Campus, Pilani, Rajasthan 333031 (INDIA).

+91-1596-242205,
+91-1596-255294,
+91-1596-255330
admnoc@pilani.bits-pilani.ac.in
(Note : For any query you may contact through the above phone numbers on any working day from Office Hours : Monday to Friday 9AM - 1PM & 2PM - 5PM Saturday 9AM - 1PM)
Birla Institute of Technology & Scientce, Pilani